LA-SiGMA Participates in LA Tech Engineering and Science Day, April 10, 2013
LA-SiGMA representatives shared an overview of computational research with 150 students and 10 teachers as a part of Louisiana Tech's Engineering & Science Day on April 10, 2013. The groups visited the LA Tech campus from Ouachita, Tioga, Grant, West Ouachita, Ouachita Christian, and Ringgold High Schools.

"E&S Day is a great opportunity for students to imagine future careers in science, as well as to notice science in their lives today," said Alicia Boudreaux, North Louisiana Outreach Coordinator for LA-SiGMA. She compared simulation in the science industry to computer-generated imagery (CGI) in the movie and gaming industries.

"So many high schoolers are interested in special effects and simulations," said Victoria Bamburg, a former LA-SiGMA REU student who now works in Dr. Tom Bishop's lab at LA Tech. "We showed students that they can do simulations in science too." Bamburg led activities with the students modeling DNA and hormones. She also demonstrated two software packages created by Dr. Bishop's lab team: DNA Maker and Chromatin Folding. These free, online 3D modeling programs can be used in the high school classroom to better visualize DNA and chromatin structures. http://dna.engr.latech.edu/

Engineering and Science Day is an annual event organized by Louisiana Tech University College of Engineering and Science student leaders to reach out to prospective engineering and science students in the region. This year over 800 students attended the event.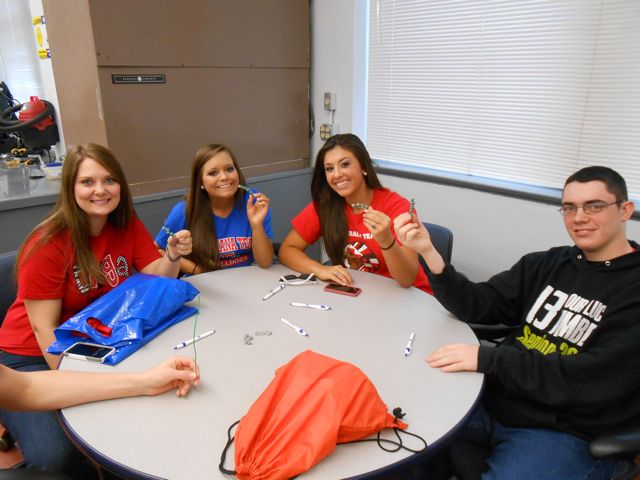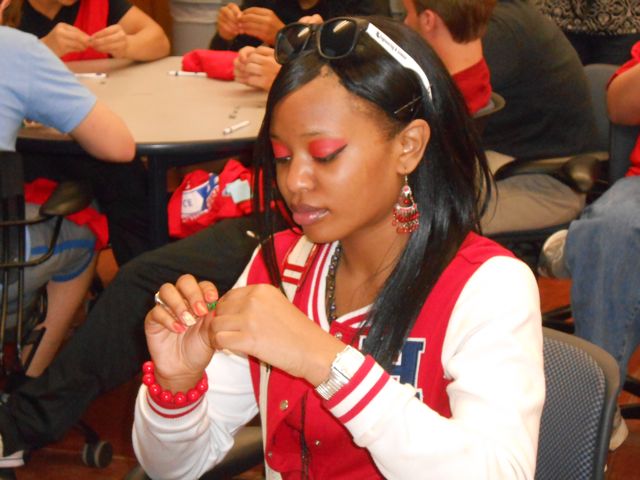 E & S Day Photos
E & S Day Presentation