LA-SiGMA Hosts Open House at Tulane University, December 7, 2012
LA-SiGMA faculty and graduate students at Tulane University hosted an Open House on December 7, 2012. Students in Sci High's Chemistry Advanced Placement class attended the event.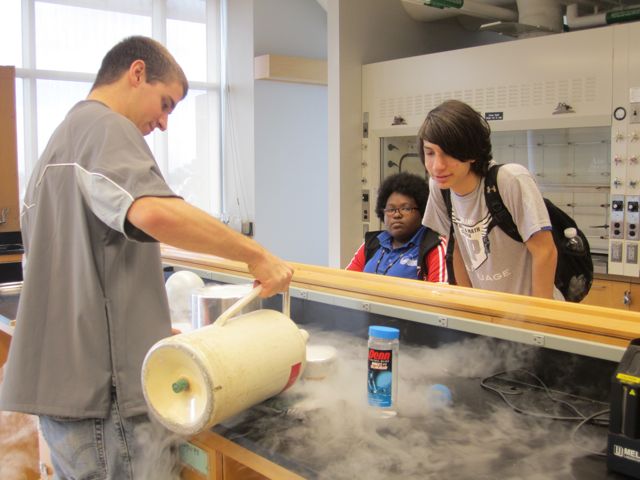 Tulane graduate students led five demonstrations where students learned about Materials Science and participated in hands-on learning activities. The activities included Surface Modification, Electrochemistry, Solar Panel, a Computer Simulation, and a Liquid Nitrogen Demonstration.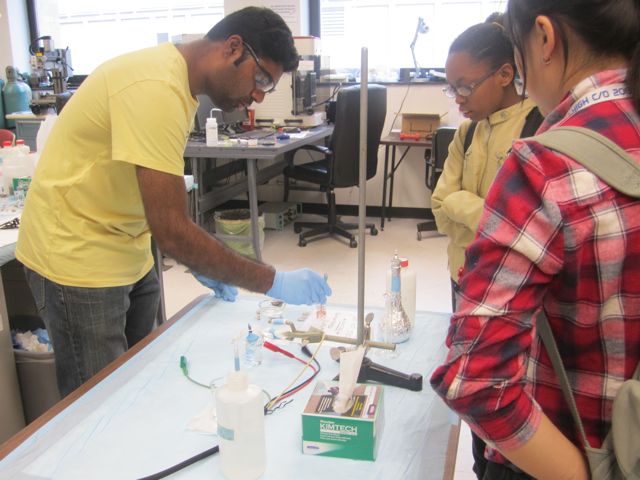 Tulane 2012 Open House Photos