LA Tech Participates in SciPort Engineering Olympics, February 21, 2012
LA Tech LA-SiGMA hosted an Open House as part of Sci-Port's High School Engineering Olympics on February 21, 2012. LA-SiGMA staff met high school students, teachers, parents, and local engineers.

Dr. Thomas Bishop (Associate Professor of Chemistry), aided by Fei Han (Computational Analysis and Modeling graduate student), demonstrated how molecular dynamics simulations run in a high performance computing environment using the Little Fe portable parallel computer. More specifically we demonstrated an interactive molecular dynamics simulation of the nucleosome, in which users could interact with a running simulation in real time using NAMD and VMD.



Thanks to all who visited with us!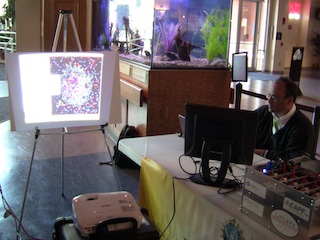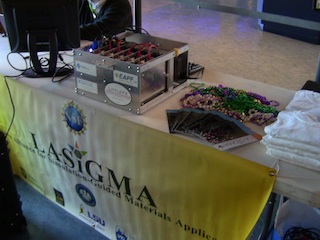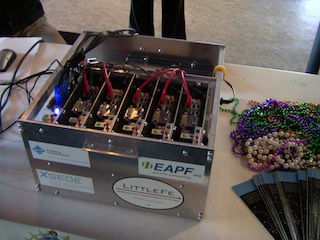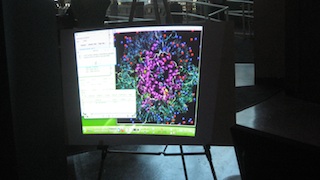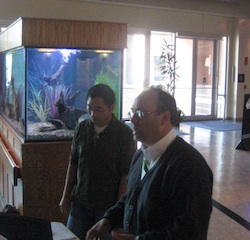 Engineering Olympics Flyer