LA-Tech holds Microscopy Workshop for Community College Faculty, October 14, 2011
LA-SiGMA welcomed faculty from Bossier Parish Community College (BPCC), South Arkansas Community College (El Dorado, AR), and Delta Community College (Monroe, LA), in addition to graduate students and faculty members from LA Tech, for a day-long workshop covering microscopy techniques.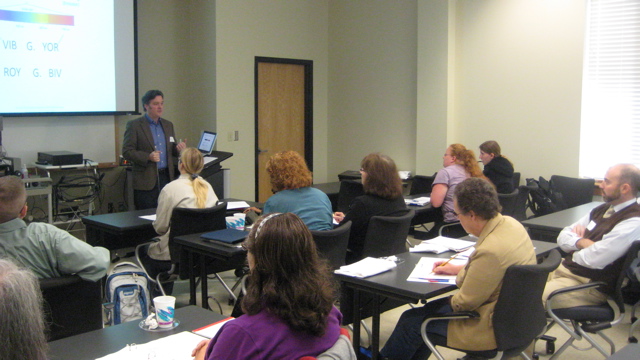 LA Tech researchers presented technologies in Light Microscopy, Fluorescence Microscopy, Atomic Force Microscopy, and Scanning Electron Microscopy. The workshop participants also joined in lab tours, demonstrations, and discussions about how to apply microscopy knowledge and techniques in their own classrooms and careers.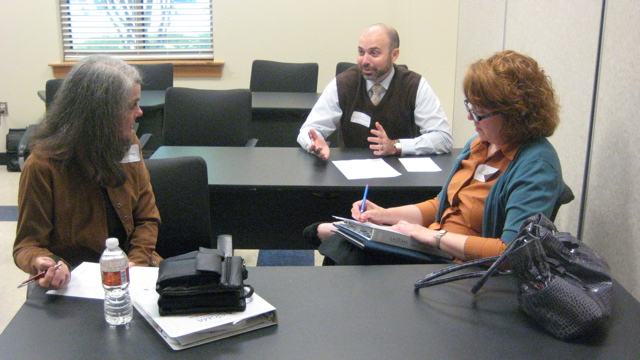 "The microscopy workshop provided a tremendous opportunity to review the basics of light microscopes and later be exposed to the tremendous advances of scanning electron and atomic force microscopy. The highlight of the day, for me personally, was to actually magnify a dime using the computer system on a FE-SEM. Networking opportunities were established which will facilitate future collaborations in the microscopy field. Thank you for providing the opportunity to see and investigate down to the molecule! (Literally!)" -Linda M. BatesInstructor, Chemistry/Physical SciencesSouth Arkansas Community College
Microscopy Workshop Photos
Microscopy Workshop Agenda