Open House at Louisiana Tech University, April 27, 2011
LA-SiGMA faculty and graduate students at Louisiana Tech University participated in the College of Engineering and Science's annual Engineering & Science Day, (called E&S Day). Outreach Coordinator, Dr. Melanie Watson, spoke to the students about Materials Science and Engineering. Graduate students gave presentations about Materials Science and Super Computers, and over 50 high school students participated in hands-on learning activities.
Dr. Melanie Watson explains LA-SiGMA to the students, and discusses scientific research opportunities available at LA Tech.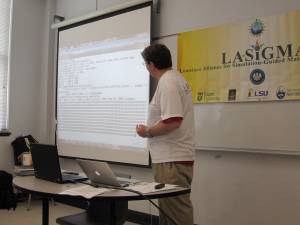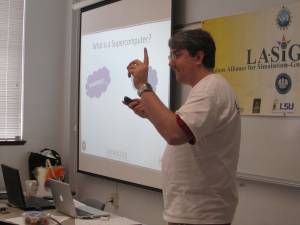 A graduate student discusses Super Computing, and demonstrates how computation helps his research group solve problems much faster.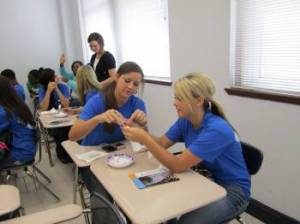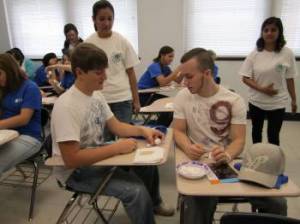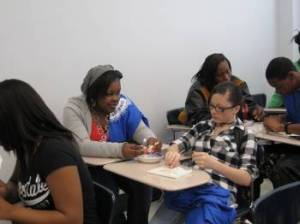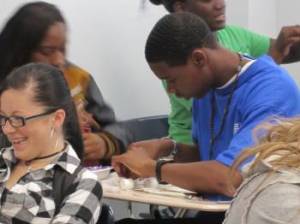 High school students create molecular models of Benzene with marshmallows, gumdrops, and toothpicks.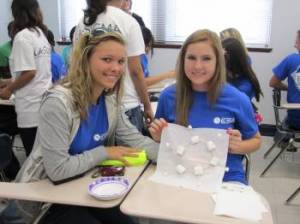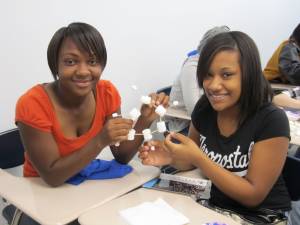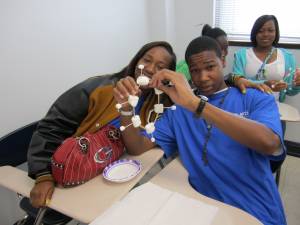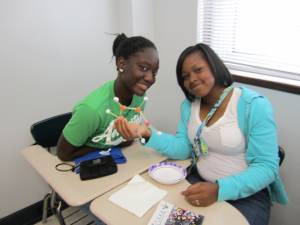 High school students displaying their completed Benzene models.