Diversity Plan Strategy
Strategy 1. Establish a Diversity Advisory Council. We will create a Diversity Advisory Council (DAC) to advise the Alliance on strategies to achieve gender and racial parity and create an environment in which women and URM thrive and realize their full potential. We will also seek the assistance of the DAC members to identify and recruit faculty role models for women and URM at Alliance institutions, and solicit their advice on effective strategies for recruiting URM and women students. Milestones: DAC established in Y1; annual DAC meetings.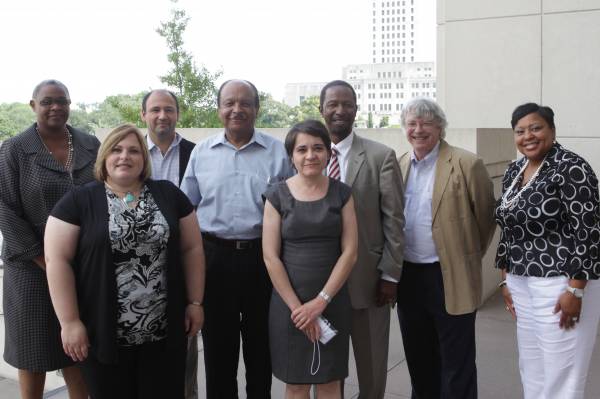 Strategy 2. Provide financial incentives for pursuing advanced education. LA-SiGMA will supplement research assistantships at Alliance institutions for entering women and URM students on a competitive basis, and provide addition assistance once the students complete their PhD qualifying exams. The recipients will be required to return to their undergraduate institutions to recruit students, thus sustaining the pipeline of students into the graduate programs. These financial incentives will be coupled to aggressive recruiting programs initiated under the guidance of local and national experts (Strategy 3). Milestones: Reach 30% women and 15% URM graduate students within the Alliance by Y3, and 40% and 20% respectively by Y5.
Strategy 3. Development of role models. We will supplement departmental start-up packages with LA-SiGMA funds for recruiting new URM and female faculty members with research interests in materials science, and mentor current URM and female junior faculty. Professor Jenna Carpenter, Director of the Office of Women in Science and Engineering being established at LA Tech through an NSF ADVANCE grant, will guide the development of support and mentoring networks for women faculty and students. Milestones: Reach 30% women and 8% URM faculty in LA-SiGMA by the start of Y3; 40% women and 12% URM faculty by Y5.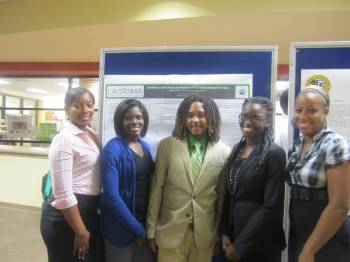 Strategy 4. Create/expand pipelines to graduate school. To encourage URM and women to go beyond undergraduate studies, a 4+1 BS/MS program is being developed between Grambling and LA Tech (Physics/Applied Physics) and a 3+2 dual degree engineering program between Xavier and Tulane has been approved. This project involves three HBCUs - SUBR, Xavier, and Grambling with high percentages of URM enrollments and, therefore, a rich talent pool available to us. Jointly funded by NSF EPSCoR and the LA Board of Regents from 1995-2005, a unique Joint Faculty Appointments Program (JFAP) was established whereby faculty members were hired jointly between minority-serving and neighboring majority-white institutions, for example between Tulane/Xavier, LSU/Southern, and LA Tech/Grambling. Four of these JFAP appointees are part of LA-SiGMA; they will mentor undergraduate students at the HBCUs and help ease their transition to a graduate program at the partner institution. The Louisiana Community and Technical College System enrolls almost 60,000 students, with African Americans accounting for 36% (Fall 2008 data from BoR). Articulation agreements are being developed to allow two-year college students to transition to four-year institutions and finish their degrees while retaining as many credit hours as possible. Milestones: At least five students recruited through these pipelines by end of Y2, and 15 by Y5.