Registration is open for the three-part session (Feb. 28, March 7, and March 14). Each session is different, ideally students should plan to attend all three sessions but this is not mandatory.
Computing & Math Saturdays introduces seventh and eighth graders to functional programming with the goal of enhancing their mathematical skills and motivation towards mathematics, and showing them the strong connections between mathematics and programming. This inter-disciplinary program aims to reinforce the mathematics children already know by presenting them in the context of computing. Sessions take place in a laboratory setting, in which children solve mathematical problems and also implement them in the computer. Problems follow the general theme of "Teach mathematics to your computer", under the pretense that the computer forgot how to perform some operation, and children need to explain it how to do it using a language that both the student and the computer understand.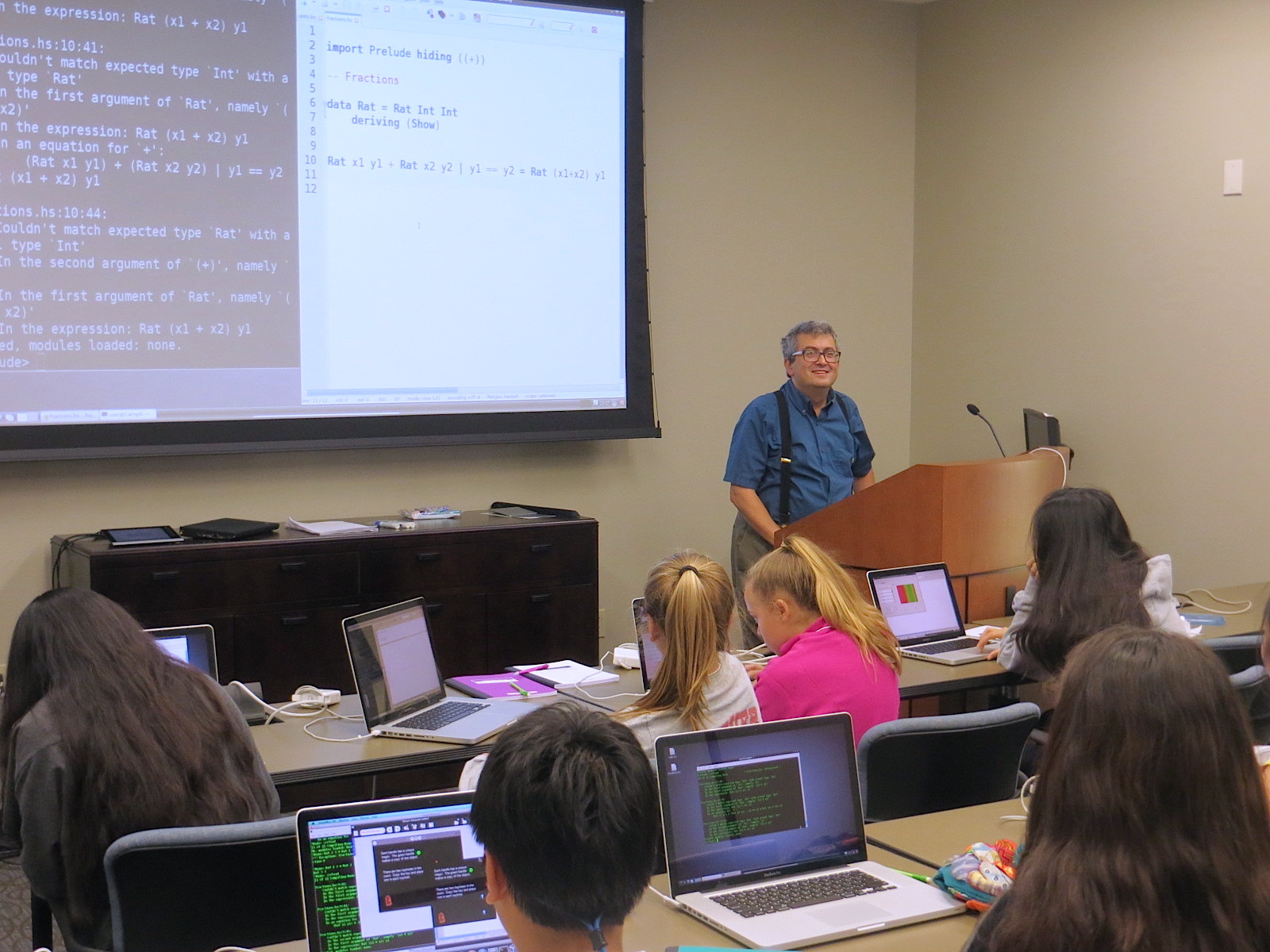 We focus on the M in STEM. Science, technology and engineering of tomorrow will not be possible without a realistic effort to promote understanding and love for mathematics in today's children. Our long term goal is a transformative process that shows children how mathematics is not only useful and necessary but also not that difficult. We try to bring state of the art computational techniques and advanced theoretical ideas to middle schoolers in a way they can understand and appreciate its beauty. Complementarily, we are also interested in promoting the use of advanced computational ideas among current and future teachers of mathematics.
Computing & Math Saturdays is offered by Louisiana State University and Baton Rouge Community College faculty and staff in collaboration with the LSU Center for Computation & Technology. The curriculum is being developed by Fernando Alegre, Computer Science instructor at the Baton Rouge Community College. The workshop is presented by Fernando Alegre; Kathy Traxler, LSU CCT's Education, Outreach and Training specialist; and Juana Moreno, Physics & Astronomy and CCT's faculty at LSU.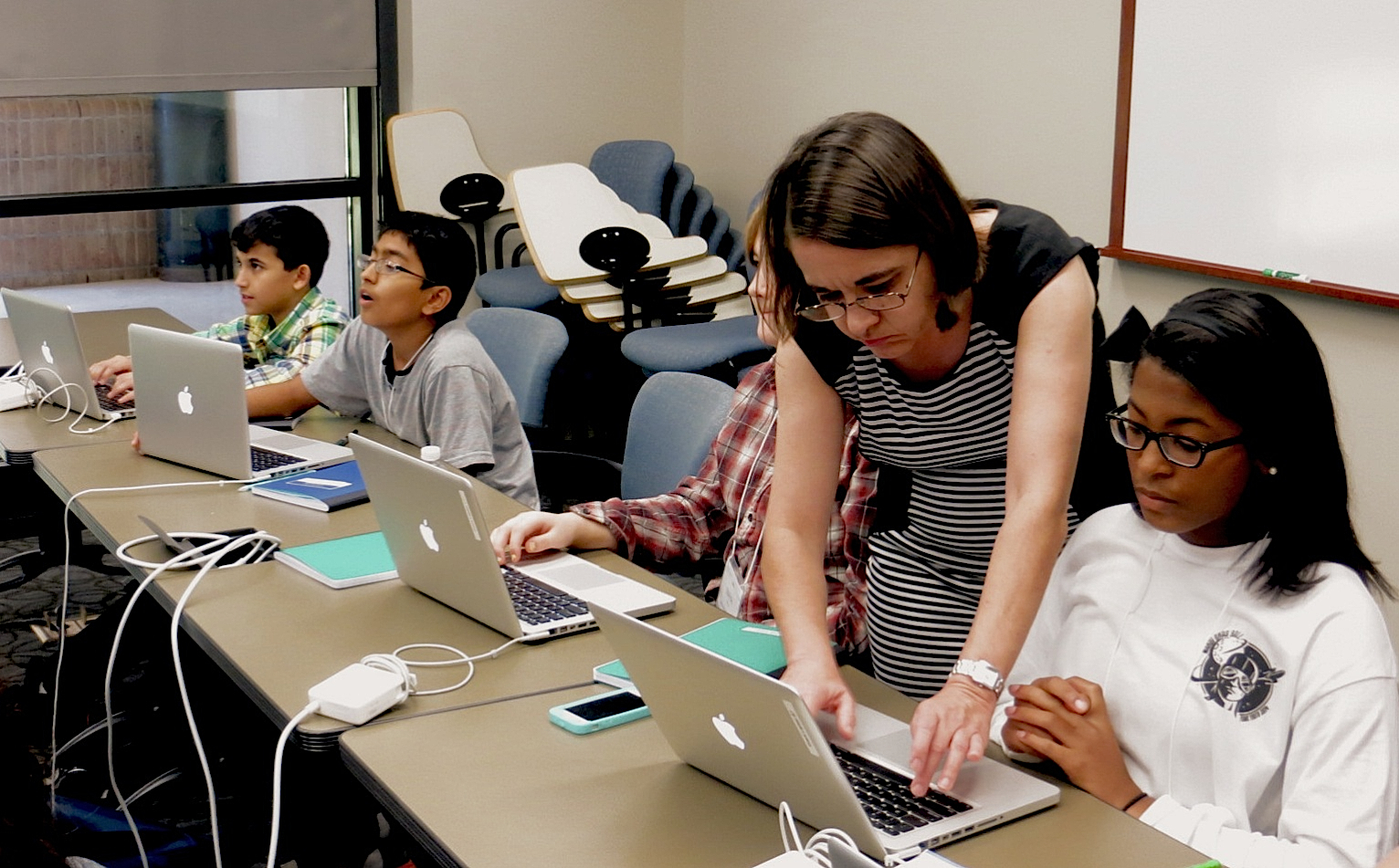 Computing & Math Saturdays in the news: LSU Reveille: LSU Provides Computer Programming Workshops to Middle School Students
For more information, please contact Staci Kramer at sckramer-at-lsu.edu.